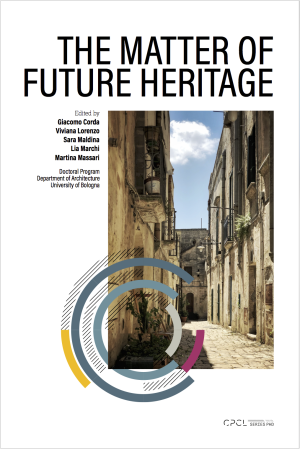 CPCL Series
A free and open-access online book series exploring cultural heritage, creative practices and the city. The book series is jointly edited by the Department of Architecture at the University of Bologna and the Chair of History of Architecture and Urbanism at the Technical University, Delft.
Cultural heritage is considered as a set of practices able to produce economic and social changes within cities rather than a static repository of listed objects to be preserved. Through a series of call for papers and thematic sections, the journal provides a space of reflection on the ideas, the technologies, the actors and the practices that continuously produce and re-negotiate cultural heritage as a common good - a space for democracy, participation and citizenship.
CPCL Series is a project promoted by the European Journal of Creative Practices in Cities and Landscapes
https://cpcl.unibo.it
Editors-in-chief
Carola Hein Delft University of Technology
Giovanni Leoni University of Bologna

Series Managing Editors
Federico Diodato University of Bologna, Italy
Martina Massari University of Bologna, Italy

Scientific Committee
Manola Antonioli ENSA Paris La Villette, France
Pier Vittorio Aureli Architectural Association, United Kingdom
Alessandro Balducci Milan Polytechnic, Italy
Claudio Calvaresi Avanzi - Sostenibilità per Azioni, Italy
Andrea Cavalletti University of Verona, Italy
Neera Chandhoke Delhi University, India
Gregor Fitzi Potsdam University, Germany
Enrico Fontanari IUAV University of Venice, Italy
Kalliopi Fouseki UCL London, United Kingdom
Elisa Giaccardi Technical University Delft, Netherlands
David Gissen California College of the Arts, United States
Torgrim Guttormsen Norwegian Institute for Cultural Heritage, Norway
Noriko Inoue Otemon Gakuin University, Osaka, Japan
Bernadette Nadya Jaworsky Masaryk University, Brno, Czech Republic
Antonio Lucci Humboldt University, Germany
Thomas Macho Linz University of Art, Austria
Sébastien Marot EAVT Paris-Est, France
Achille Mbembe University of the Witwatersrand, South Africa
Alain Milon University Paris Nanterre, France
Sarah Nuttall University of the Witwatersrand, South Africa
Joan Ockman University of Pennsylvania, United States
Agostino Petrillo Milan Polytechnic, Italy
Sofia Psarra University College London, United Kingdom
Federico Rahola Genova University, Italy
Henrik Reeh Copenhagen University, Denmark
Hilde Remoy Technical University Delft, Netherlands
Kun Song Tianjin University, China
Teresa Stoppani London South Bank University, United Kingdom
Pieter Uyttenhove University of Gent, Belgium
Rashmi Varma Warwick University, United Kingdom
Contacts
For inquiries and manuscripts
cpcl [at] unibo [dot] it
All Books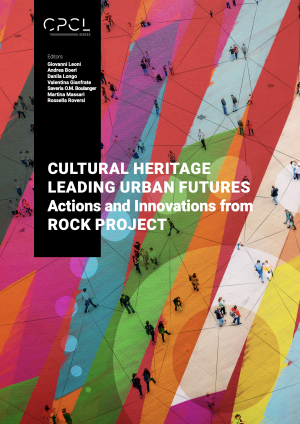 Vol. 4
Cultural Heritage Leading Urban Futures: Actions and Innovations from ROCK Project
The ROCK project sees historic city centres as laboratories to demonstrate how Cultural Heritage can be an engine of regeneration, sustainable development and economic growth. ROCK approach foresees the systemic and flexible application of a series of role-model practices in the...
Giovanni Leoni (ed), Andrea Boeri (ed), Danila Longo (ed), Valentina Gianfrate (ed), Martina Massari (ed), Saveria Olga Murielle Boulanger (ed), Rossella Roversi (ed)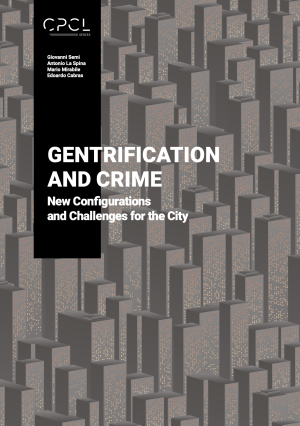 VOL. 2
Gentrification & Crime: New Configurations and Challenges for the City
This volume is the editorial product of the project "Gentrification and Crime. New Configurations and Challenges for the City" started by a public conference held on May 6, 2019 at the Municipal Historical Archive of Palermo. This event was organized by Locus and endorsed...
Giovanni Semi, Antonio La Spina, Mario Mirabile, Edoardo Cabras (Volume editor); Massimo Bonura, Alessio Arena, Carmelo Cattafi, Cecilia Bighelli, Dimitrios Panagiotakopoulos (Chapter Author)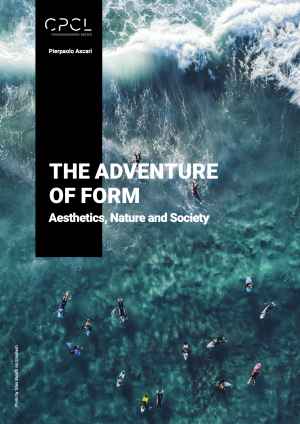 VOL. 3
The Adventure of Form: Aesthetics, Nature and Society
The parts of this book could be arranged with complete impunity around one of the brightest stars in the firmament of philosophy and aesthetic reflection. Moreover, that star does not merely suggest a hypothesis of thematic correlation between the individual parts, but...
Pierpaolo Ascari (Author)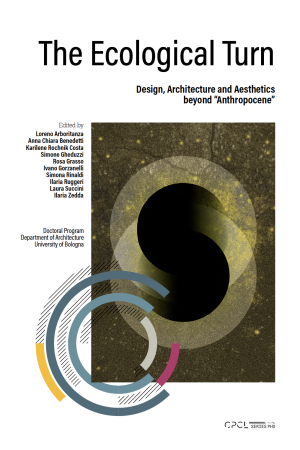 Vol. 5
The Ecological Turn: Design, Architecture and Aesthetics beyond "Anthropocene"
How does the ecological thinking affect architects, designers and the design culture itself? The Anthropocene is a geological event, but also a political one that lies in overcoming the idea of crisis. Acknowledging this change means rethinking the very ecology of the...
Laura Succini (ed), Loreno Arboritanza (ed), Anna Chiara Benedetti (ed), Karilene Rochink Costa (ed), Simone Gheduzzi (ed), Rosa Grasso (ed), Ivano Gorzanelli (ed), Simona Rinaldi (ed), Ilaria Ruggeri (ed), Ilaria Zedda (ed)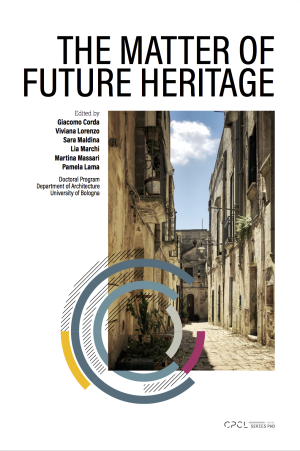 Vol. 1
The Matter of Future Heritage
In 2018, for the first time, the University of Bologna's Board of PhD in Architecture and Design Culture assigned second-year PhD students the task of developing and managing an international conference and publishing its works. The organisers of the first edition of this initiative – Giacomo...
Martina Massari, Giacomo Corda, Viviana Lorenzo, Lia Marchi, Sara Maldina, Pamela Lama (Volume editor)