Technology and Society in Equilibrium: Design Engineering Sciences
Keywords:
design, engineering, sector, portrait
Synopsis
This sector portrait of the design engineering sciences describes the common denominator of the various design disciplines in the Netherlands. In a future sector plan, the above investment areas will be further explored and purposefully developed.
The implementation of technological innovations aligned to societal issues encompasses a design challenge. This increasingly demands science-based design methodologies. The broad Dutch design landscape can fulfil the role of connector well in this regard. In order to optimally strengthen this bridging function, three areas for further investment have been identified:
Research
More research and research funding are needed to meet the design challenges posed by Dutch societal missions, as well as for the further development of Key Enabling Methodologies (KEMs) as the basis for effective design.
Educational Capacity
Expanded teaching capacity and further development of design-driven didactics are needed to meet the growing demand for designers, This demand stems from the emerging need for design approaches in new research programmes within Horizon Europe and the Dutch Research Council (NWO).
Access to Technology
Continuous access to the rapidly evolving technological disciplines must be guaranteed for professionals who can both understand the technology and meet the investigative design challenge.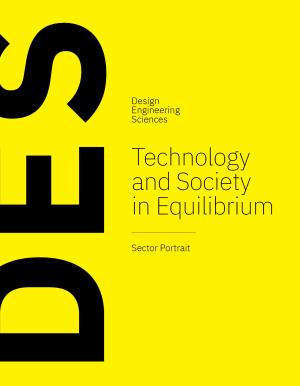 Downloads
Details about this monograph
ISBN-13 (15)
9789463664561
Date of first publication (11)
2021-10-01
Physical Dimensions
207mm x 267mm