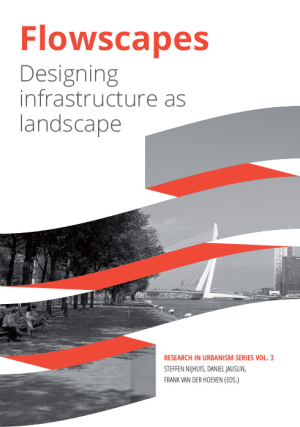 Research in Urbanism Series
RiUS is a scientific series that deals with dynamics, planning, and design in contemporary urban areas. It provides an outlet for investigation, analysis, and exploration in the overlapping fields of urban design, urban planning, regional planning, metropolitan design, spatial planning, urban renewal, urban management, landscape architecture, environmental design, sustainability, urban technology, urban mobility, cultural heritage.
RiUS is aimed at designers, researchers, planners, consultants, decision-makers, and politicians. It pays special attention to design, research, techniques, methodology and theory. RiUS facilitates a dialogue between the community and society at large through high-quality publications focusing on transformation and sustainability.
Series editors
Dr.ir. Frank van der Hoeven, TU Delft
Dr.ir. Steffen Nijhuis, TU Delft
Publisher
TU Delft Open
Online ISSN 1879-8217
Print ISSN 1875-0192
All Books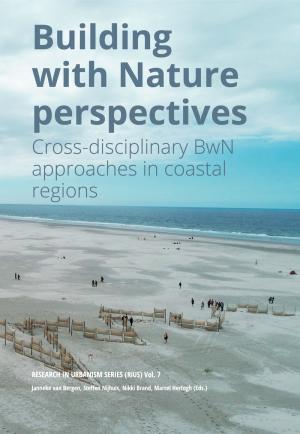 Volume 07
Building with Nature perspectives: Cross-disciplinary BwN approaches in coastal regions
This publication offers an overview of the latest cross-disciplinary developments in the field of Building with Nature (BwN) for the protection of coastal regions. The key philosophy of BwN is the employment of natural processes to serve societal goals, such as flood safety. The starting point...
Janneke van Bergen (ed), Steffen Nijhuis (ed), Nikki Brand (ed), Marcel Hertogh (ed)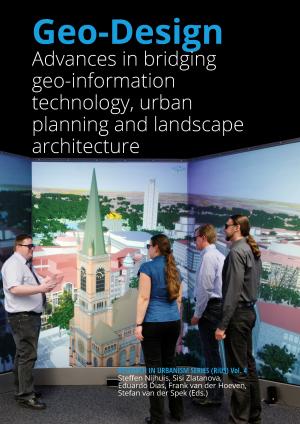 Volume 04
Geo-Design: Advances in bridging geo-information technology, urban planning and landscape architecture
Geo-Design. Advances in bridging geo-information technology and design brings together a wide variety of contributions from authors with backgrounds in urban planning, landscape architecture, education and geo-information technology presenting the latest insights and applications of geodesign....
Steffen Nijhuis, Sisi Zlatanova, Eduardo Dias, Frank van der Hoeven, Stefan van der Spek (Volume editor)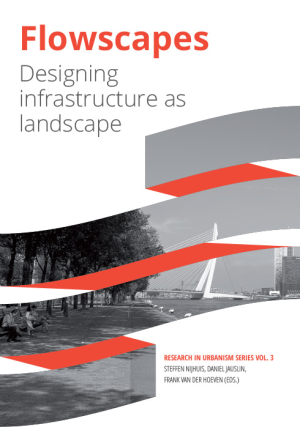 Volume 03
Flowscapes: Designing infrastructure as landscape
Flowscapes explores infrastructure as a type of landscape and landscape as a type of infrastructure. The hybridization of the two concepts seeks to redefine infrastructure beyond its strictly utilitarian definition while allowing spatial design to gain operative force in territorial...
Frank van der Hoeven, Daniel Jauslin, Steffen Nijhuis (Volume editor)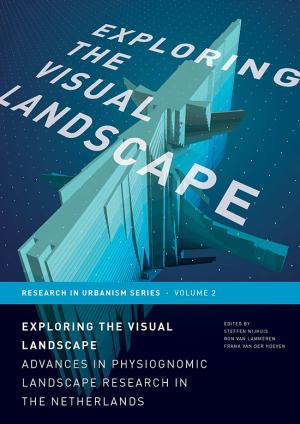 Volume 02
Exploring the Visual Landscape: Advances in Physiognomic Landscape Research in the Netherlands
Exploring the Visual Landscape is about the combination of landscape research and planning, visual perception and Geographic Information Science. It showcases possible ways of getting a grip on themes like: landscape openness, cluttering of the rural landscape, high-rise buildings in relation...
Frank van der Hoeven, Steffen Nijhuis, Ron van Lammeren (Volume editor)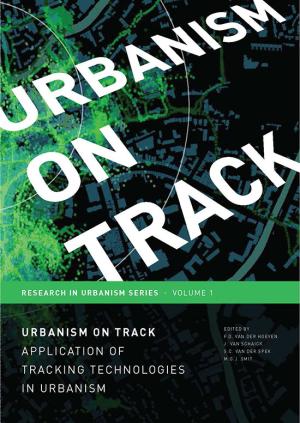 Volume 01
Urbanism on Track: Application of Tracking Technologies in Urbanism
Tracking technologies such as GPS, mobile phone tracking, video and RFID monitoring are rapidly becoming part of daily life. Technological progress offers huge possibilities for studying human activity patterns in time and space in new ways. Delft University of Technology (TU Delft) held an...
Frank van der Hoeven, Stefan van der Spek, Jeroen van Schaick (Volume editor)