Rijksmuseum Amsterdam: Restoration and Transformation of a National Monument
Keywords:
Cruz y Ortiz, Cruz y Ortiz arquitectos, monument, restauration, Rijksmuseum
Synopsis
This monumental monograph is the ultimate reference work on the history, restoration and renovation of the most famous museum in the Netherlands. Extensive research and detailed documentation show how the restoration of architect Pierre Cuypers' nineteenth-century masterpiece was reconciled with the requirements of a leading twenty-first-century museum.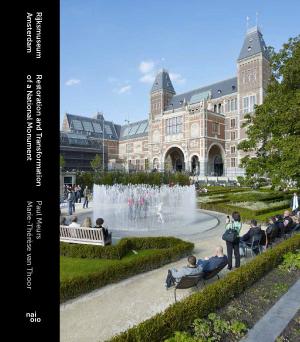 Published
August 14, 2017
Copyright Notice
Copyright (c) 2013 Paul Meurs, Marie-Thérèse van Thoor (Author)
License
This work is licensed under a Creative Commons Attribution 4.0 International License.
Details about this monograph
ISBN-13 (15)
978-9462080942
Date of first publication (11)
2013-12-01
Physical Dimensions
251mm x 286mm