African New Towns: An adaptive, principle-based planning approach
Synopsis
Since the economic shifts of the 1990s, New Towns have become an increasingly popular approach to urban development across the African continent. While New Towns are not a new development model, their contemporary materialisation often targets middle- and highincome buyers, leaving no space for low-income residents. Strict regulations in these exclusive developments often impede spatial appropriations by the informal sector such as fresh markets, unregulated housing, street kiosks and 'public' transit options. As a result, this approach may exacerbate spatial segregation and increase the visibility of economic inequality.
This research addresses contemporary African New Towns as a group through the lens of urban design, identifying shared spatial challenges across a dataset of 146 New Towns. Through three case studies (Sheikh Zayed City, Egypt; BuraNEST, Ethiopia, and Kilamba, Angola) it takes a deeper look at the idiosyncrasies of individual New Towns, and the diversity of examples within this group. By bringing together wider trends with the case studies, this study translates challenges into potentials for future New Towns in the form of adaptive planning and design principles. Through a series of semi-structured interviews, transdisciplinary workshops and Research Through Design exercises, the principles are tested, refined, and validated by peer review.
The study concludes that these principles can be an effective starting tool for developers, planners, and decision-makers initiating New Towns in Africa. It also concludes that the principles must be adapted locally according to geographic, political, and social contexts and urgencies.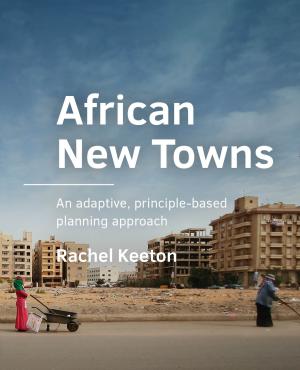 Downloads
Categories