Architectural Record 1942-1967: Chapters from the history of an architectural magazine
Synopsis
The Architectural Record during its midcentury years of 1942 to 1967, was a riveting centre of architectural journalism following and participating in the changing development of the architectural profession. Through the Second World War and the Korean War that brought functionalist modernism to the foreword and through the emerging consumer market of the 1950s, the magazine's editors' mission was one of "helping this new-born architectural infant to learn to walk, talk, and attain his full power." Through archival research, this study deals with the particular history of the Record editors, publishers and contributors along the course of US midcentury modernism and the developing "image of the architect".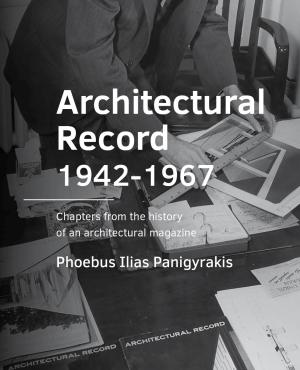 Published
August 21, 2020
Copyright Notice
Copyright (c) 2020 Phoebus Ilias Panigyrakis (Author)
License
This work is licensed under a Creative Commons Attribution 4.0 International License.
Details about this monograph
ISBN-13 (15)
9789463663014
Date of first publication (11)
2020-08-01