Who shot Le Corbusier? The architect of the century and his photographers
Synopsis
Who were Le Corbusier's photographers? The question is seldom asked yet is germane to under­standing the architect's work. Le Corbusier used photography to promote modern architecture in ways no others did. He directed the photography of his buildings, selected the images that he liked, cropped them, abstracted them, and placed them on the pages of his many books. He mediated the medium of photography mani­pulating visual facts in an era when "the camera never lied". Yet always he began with images that others provided him. Photographers and advancing photo-technology were essential and when they changed, his imagery changed, and between 1922 and 1965 both changed often. Once a craft practiced by skilled technicians with large-format cameras and glass plate negatives, by the mid-1930s, architectural photography had become an art that could be executed by amateurs with hand-held cameras, faster films, and superb lenses. This altered the nature of the photograph and subsequently Le Corbusier's understanding of his endeavor. For him, photography never simply documented a completed building, it created a new one. He saw through photography.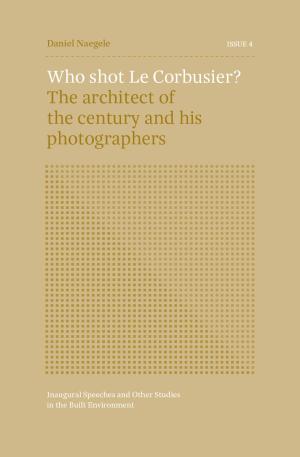 Published
August 21, 2020
Copyright Notice
Copyright (c) 2020 Daniel Naegele (Author)
License
This work is licensed under a Creative Commons Attribution 4.0 International License.
Details about this monograph
ISBN-13 (15)
9789463663083
Date of first publication (11)
2020-08-01