aE Journal 2020/2021: aE studio
Synopsis
In our Architectural Engineering program we seek innovative and inspiring architectural solutions for environmental and societal issues. We are driven by the need to think differently about our building culture. Understanding existing potentials, knowing the possibilities of renewal and discovering how to design, innovate and change are central themes of Architectural Engineering. Focus areas are circularity, climate design, digital manufacturing, product design, material research, structural mechanics and computational modelling.
Architectural Engineering encourages students to explore their role as architects in facing today's challenges. Under the guidance of a team of enthusiastic design tutors and together with various stakeholders, students search for innovative technical solutions for diverse problems in various contexts in both the Netherlands and abroad (i.e. Indonesia and the Caribbean). The three main research by design domains promoted by Architectural Engineering are 'Make', 'Flow' and 'Stock'. Each domain requires a different approach and offers unique design solutions, while creating multiple value for the built environment together.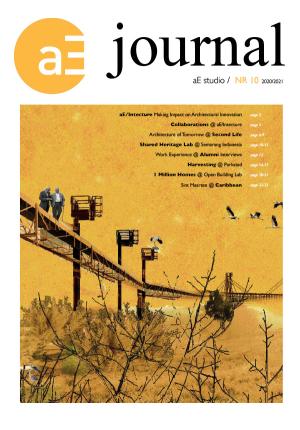 Copyright Notice
Copyright (c) 2020 Thijs Asselbergs, Annebregje Snijders, Mo Smit, Mauro Parravicini, Kees Fritschy, Ronen Dan (Volume editor)
License
This work is licensed under a Creative Commons Attribution 4.0 International License.
Details about this monograph
Date of first publication (11)
2020-03-01