1951 Exhibition of Architecture - Guide to the Exhibition of Architecture, Town Planning and Building Research: Harding McGregor Dunnett
Synopsis
The Festival of Britain is perhaps best known for its South Bank Exhibition promoting British science and art to the post-war world, but one of the most important elements was the Architecture Exhibition, based in Poplar in East London. This exhibition was used to demonstrate the principles of modern town planning that had been laid out by Abercrombie, in particular in his County of London Plan.
The project was named after George Lansbury, the Labour MP, London County Council (LCC) member and Poplar councillor. It was an effective demonstration of planning ideas adopted since the 1930s by influential planners, taking the village as a model and retaining the terraced house as a housing option among medium rise flats. Small squares and open spaces were favoured, with paved pedestrian spaces, all at lower than pre-war densities.
The guide is revealing of the broader thinking in English planning in the mid century. It provides an opportunity for looking at conflicts among advocates of different planning ideas in the period of reconstruction and the move by architects to regain control of LCC housing from the Valuer's Department. It offers the model of integrated professional specialisms that was seen as central to Modernism's mission. It is also an opportunity to describe in more detail the interaction of different professions, including, for example, a sociologist, employed by the LCC in the creation of a model for reconstruction.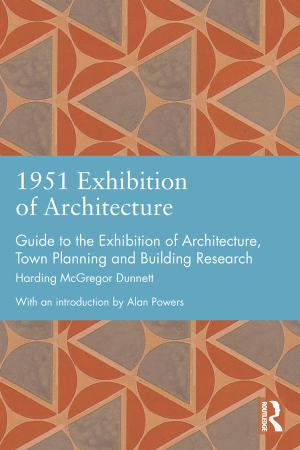 Downloads
Categories
Details about this monograph
ISBN-13 (15)
9781138775985