Society and Environment - A Historical Review: Jaqueline Tyrwhitt
Synopsis
Jaqueline Tyrwhitt (1905—83) was a British town planner, editor, and educator. These four key Tyrwhitt texts illustrate how she forged and promoted a synthesis of Patrick Geddes' bioregionalism and the utopian ideals of European modernist urbanism, which influenced post-war academic discourse and professional practice in urban planning and design internationally, and United Nations community development policy specifically.
Tyrwhitt's contributions to The Town and Country Planning Textbook — the preface and "Society and Environment: A Historical Review" — spelt out a Geddessian (as opposed to Corbusian) line of modern planning thought, providing a scientific humanist theoretical framework for the field: an evolutionary perspective on "the inter-relation of history and environment with man's daily life." She paid particular attention to the urban core and noted the limitations of the Garden City ideal — and thus Britain's New Town strategy — and called for a more creative approach to civic design, inspired by a love for existing places, considered as a whole, in their regional setting.
In her subsequent papers "The Valley Section: Patrick Geddes's World Image" (1951), "The Core and the City" (1953), and "The Village Centre" (1957) Tyrwhitt expanded on these themes to establish a cogent and coherent alternative to Corbusian CIAM norms.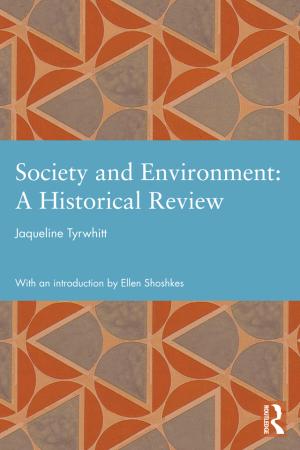 Downloads
Categories
Details about this monograph
ISBN-13 (15)
9780415706599