The Planning of a New Town: London County Council
Synopsis
The publication of The Planning of a New Town in 1961 aroused remarkable interest. Its pages described a private new town, sponsored by the London County Council (LCC), to be built at Hook in Hampshire; a scheme that innovatively combined Garden City/New Town traditions with sensitivity to modern design. At its heart lay a multilevel and megastructural town centre intended to serve as a genuine focus for the gathering community, featuring shops and amenities placed on a pedestrian deck with cars and servicing beneath.
The report itself proved extremely popular even though the New Town had fallen foul of political opposition at local and national levels and had been abandoned before any construction took place. It offers an insight into the flux of ideas that surrounded New Town development in the early 1960s.
Analysing the world as it might have been not only identifies choices that were once available for shaping the built environment, it also often reveals once-cherished hopes and aspirations about how people might live in cities.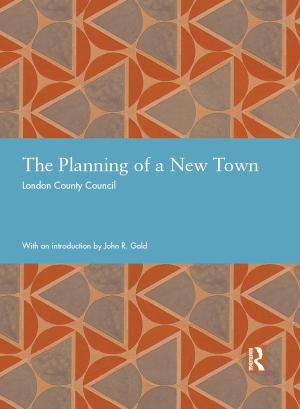 Categories
Details about this monograph
ISBN-13 (15)
9781138025493