Harde stad, zachte stad: Moderne architectuur en de antropologie van een naoorlogse wijk
Keywords:
architecture, urbanism, schiedam, nieuwland
Synopsis
There is something irrevocable in architecture. In contrast with a painting or a musical play, one cannot alter an architectural work of art other than by blowing it up or pulling it down. Streets, buildings, squares and parks are part of the hard, physical environment in which we organize our lives. But why conceptualize architecture as a finished product? What happens when the plans have been drawn, the buildings completed, the public space decorated and the pictures taken for design journals and marketing advertisements? How does the 'hard' city of architecture and urban planning relate to the 'soft' city of residents and users? How do people appropriate the planned city and make it their home? The thesis 'Hard city, soft city' is an anthropological study on the role of images and symbolic representations in the social production of urban space in Nieuwland, a post-war neighborhood of Schiedam, which is undergoing a process of large-scale restructuring. A central theme of the book is the intersection between planned and lived space. That is, between the city as object of planning and policy and as an object of everyday identity formation. The architecture and urban structure of post-war neighborhoods have been subject of numerous publications, but it is striking how little we know about everyday life that has unfolded in the years after completion. The book sets out to approach urban space not only from a physical and architectural point of view, but also as a social and cultural domain which is claimed by various groups and institutions. This is examined through the images, symbols and stories used by professionals and residents to give form, meaning and substance to urban space, such as in branding and narrative cartography. Using the philosophical work of Michel de Certeau and Henri Lefebvre, the book examines how an anthropology of urban space contributes to our knowledge on the city, as a political object of policy, architecture and planning and as an everyday living environment.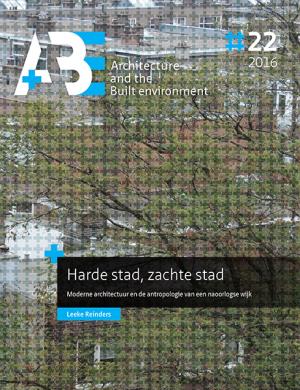 Downloads
Categories
Details about this monograph
ISBN-13 (15)
978-94-92516-31-2
Date of first publication (11)
2013-12-04
Physical Dimensions
189mm x 246mm