Imagine: PROTOTYPING efn MOBILE
Keywords:
mock-up buildings, European Façade Network, efn, emerging envelope, facade, architecture
Synopsis
The Prototyping efn Mobile programme 'emerging envelope' develops innovative façade constructions with international student teams of the European Façade Network (EFN). The inspiring energy of workshops and 1:1 mock-up buildings generates a plethora of new ideas for intelligent, adaptive and sustainable façades. From adaptive building envelopes to sustainable end-of-life concepts, from user-interacting building envelopes to low-budget façades for various climate zones, this book provides innovative ideas and intelligent solutions for future-proof façade design and construction. Imagine is a series of publications that investigates technology and material development to provide architects and designers with ideas for their designs.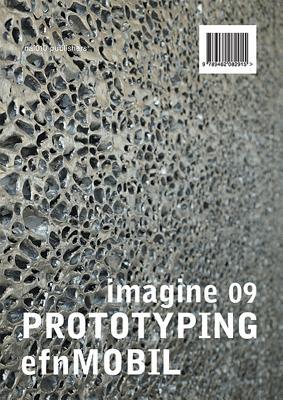 Downloads
Categories
Details about the available publication format: Download PDF
ISBN-13 (15)
978-94-6208-291-5
Date of first publication (11)
2016-02-01
Physical Dimensions
170mm x 240mm