Divergence in European Welfare and Housing Systems
Keywords:
housing system, welfare state, Esping-Andersen, Kemeny
Synopsis
The book explores the relationship between the characteristics of the welfare state and the characteristics of the housing system (housing policies, housing outcomes and housing market developments) in different European countries. It consists of a theoretical framework, six published articles and a concluding chapter. All six articles use the welfare state regime theory and typology of Esping-Andersen and/or the housing system typology of Kemeny, or at least some aspects of these, as an explanatory framework. 
The results of the investigations indicate that there are considerable differences between the various European housing systems. As far as this is concerned, especially the Southern European countries occupy a rather distinct position. For this reason, two articles in the study specifically focus on the Southern European housing system of Spain. The book is relevant for both academics and policy-makers who are interested in international housing and housing policy developments.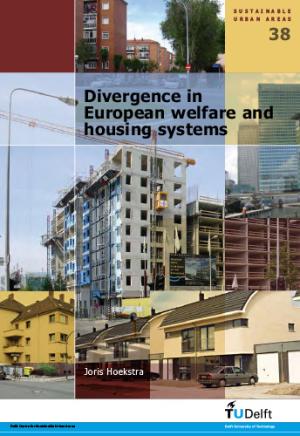 Downloads
Categories
Details about this monograph
ISBN-13 (15)
9781607506676
Date of first publication (11)
2010-11-01
Physical Dimensions
165mm x 238mm