Van Lohuizen and Van Eesteren: Partners in Planning and Education at TH Delft
Herman van Bergeijk

TU Delft, Architecture and the Built Environment
Synopsis
This small booklet contains the inaugural speeches of Th. K. van Lohuizen and Cor van Eesteren on their appointments as professors at the Technical College of Delft. The texts provide novel insights into their respective teaching programs, and appear here for the first time in English. An analytical reflection on their work by the architectural historian Herman van Bergeijk introduces them.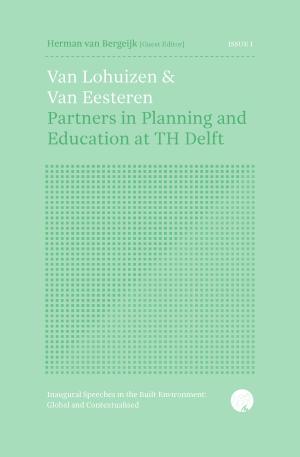 Details about this monograph
ISBN-13 (15)
978-9461864956
Date of first publication (11)
2015-06-03
Physical Dimensions
133,3mmx203,2mm
Copyright Notice
Copyright (c) 2015 Herman van Bergeijk (Volume editor)
Rights
This work is licensed under a Creative Commons Attribution 4.0 International License.