DASH 06 - Living in a New Past
Dick van Gameren

TU Delft, Architecture and the Built Environment

Harald Mooij

TU Delft, Architecture and the Built Environment

Annenies Kraaij

TU Delft, Architecture and the Built Environment
Synopsis
What are the reasons for architects in different times, regions and circumstances harking back to images, forms or construction methods from the past? And what means do architects employ in order to achieve the intended effect? These are the pivotal questions in this sixth issue of DASH. Reverting to the architectural past is hardly a new phenomenon. Old forms have served as inspiration at many junctures in the history of architecture: as a protest against dominant views, as a means to bring about renewal or purely because of nostalgia for times past. Rarely has this reversion remained undisputed. In particular, attempts to bring back old forms in modern-day materials have often roused the derision of the profession, whether these involved the early nineteenth-century Gothic Revival or the work of the twentieth-century Delft School or new traditionalism. DASH: Living in a New Past presents a critical discussion of a selection of residential plans by Baillie Scott, Tessenow, Berghoef, Ridolfi, Krier, Spoerry, Bedaux and others.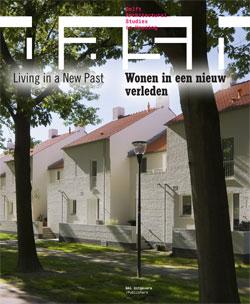 Details about this monograph
Co-publisher's ISBN-13 (24)
9789056628246
Date of first publication (11)
2012-04-01
Physical Dimensions
226mmx279mm
Copyright Notice
Copyright (c) 2012 Dick van Gameren, Dirk van den Heuvel (Volume editor)
Rights
This work is licensed under a Creative Commons Attribution 4.0 International License.