aE Journal 2011/2012: Architectural Engineering is growing up
Thijs Asselbergs

TU Delft, Architecture and the Built Environment
Synopsis
In 2008, the chair of Architectural Engineering welcomed two new professors. From the start Patrick Teuffel and Thijs Asselbergs put a strong emphasis on integration. As such, integration of technology and architecture would be the key theme running through the studio. Three years later, how has this vision held up?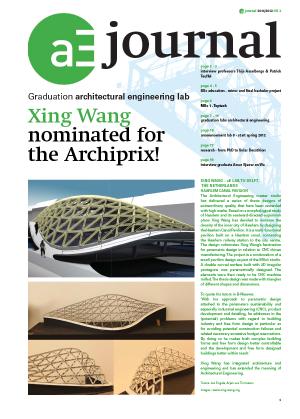 Details about this monograph
Date of first publication (11)
2011
Copyright Notice
Copyright (c) 2011 Thijs Asselbergs (Volume editor)
Rights
This work is licensed under a Creative Commons Attribution 4.0 International License.