Powerskin Conference: Proceedings
Synopsis
The "third skin" of human beings – the building envelope – has a long history of development with a major impact on architecture. As an interface between inside and outside, facades not only determine aspects such as performance and energy efficiency, they also determine the aesthetics of buildings and cities; to the extend that they can create cultural identity. The invention of the curtain wall made facades independent from the building structure, but it remained an important – yet passive – element.
Powerskin Conference: Proceedings, January 19th 2017– Munich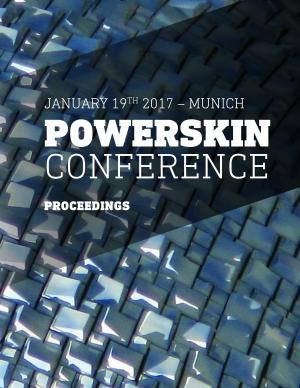 Copyright Notice
Copyright (c) 2017 Thomas Auer, Ulrich Knaack, Jens Schneider (Volume editor)
License
This work is licensed under a Creative Commons Attribution 4.0 International License.
Details about this monograph
ISBN-13 (15)
9789492516299
Date of first publication (11)
2017-01-19
Physical Dimensions
215,9mm x 279,4mm