HISTORY URBANISM RESILIENCE: Book of Abstracts
Synopsis
The 17th conference (2016, Delft) of the International Planning History Society (IPHS) and its proceedings place presentations from different continents and on varied topics side by side, providing insight into state-of-the art research in the field of planning history and offering a glimpse of new approaches, themes, papers and books to come.
Book of Abstracts.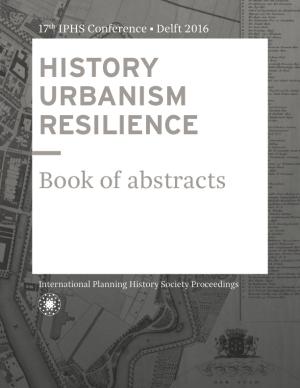 Details about this monograph
ISBN-13 (15)
978-94-92516-04-6
Date of first publication (11)
2016-07-07
Physical Dimensions
216mmx279mm
Copyright Notice
Copyright (c) 2016 Carola Hein (Volume editor)
Rights
This work is licensed under a Creative Commons Attribution 4.0 International License.